Image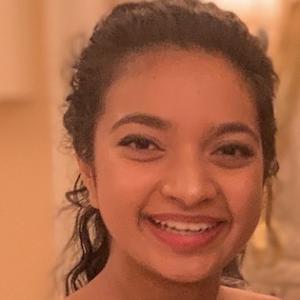 Deepa Manjanatha, is a doctoral student in the San Diego State University/University of California, San Diego Joint Doctoral Program in clinical psychology on the behavioral medicine track. Her research interests are improving population mental health with an emphasis on addressing health disparities and using a social determinants lens that incorporates positive health, prevention, and innovation. She is interested in studying the potential and risks posed by technological innovation on health and wellbeing, and translating evidence-based findings into policy and practice. She earned her master of public health degree in social and behavioral science, with a concentration in women, gender, and health, at Harvard University and her bachelor of arts degree in economics, with a minor in public policy, from the University of California, Berkeley. 
---
Sharp Minds December 4, 2024 Lecture Topic
Self-Compassion and Wellbeing in a Digital Age 
Researchers from The Center for Empathy and Technology at UC San Diego will discuss recent findings about how health professionals think about self-compassion, and how self-compassion was related to better wellbeing outcomes early during the COVID pandemic. Join us also to explore factors related to self-compassion across the lifespan and discuss challenges and opportunities for self-compassion in this digital age.