IMAX Films and Digital Shows
The Heikoff Giant Dome Theater will be closed for upgrades from September 7–October 28. The theater will reopen on Friday, October 29, with a brand new IMAX® laser digital projection system.
Explore the ends of the Earth, dive deep into the ocean, float through outer space—all without leaving the comfort of your seat. Inside the Fleet's iconic Heikoff Giant Dome Theater, IMAX movies and planetarium shows come to life, immersing you in a 360-degree tour of places you've only imagined.
With a 76-foot wraparound movie screen and 16,000 watts of digital surround sound, the theater is a marvel of science itself. Our state-of-the-art, full-dome digital projection system and IMAX projection system produce incredible images nearly eight stories high.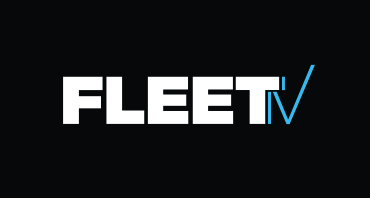 Saturday
Sunday
Monday
Tuesday
Wednesday
Thursday
Friday

Sep 18

showtimes coming soon

Sep 19

showtimes coming soon

Sep 20

showtimes coming soon

Sep 21

showtimes coming soon

Sep 22

showtimes coming soon

Sep 23

showtimes coming soon

Sep 24

showtimes coming soon
Saturday
Sunday
Monday
Tuesday
Wednesday
Thursday
Friday

Sep 25

showtimes coming soon

Sep 26

showtimes coming soon

Sep 27

showtimes coming soon

Sep 28

showtimes coming soon

Sep 29

showtimes coming soon

Sep 30

showtimes coming soon

Oct 1

showtimes coming soon
Saturday
Sunday
Monday
Tuesday
Wednesday
Thursday
Friday

Oct 2

showtimes coming soon

Oct 3

showtimes coming soon

Oct 4

showtimes coming soon

Oct 5

showtimes coming soon

Oct 6

showtimes coming soon

Oct 7

showtimes coming soon

Oct 8

showtimes coming soon
Saturday
Sunday
Monday
Tuesday
Wednesday
Thursday
Friday

Oct 9

showtimes coming soon

Oct 10

showtimes coming soon

Oct 11

showtimes coming soon

Oct 12

showtimes coming soon

Oct 13

showtimes coming soon

Oct 14

showtimes coming soon

Oct 15

showtimes coming soon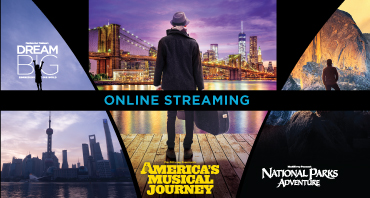 Saturday
Sunday
Monday
Tuesday
Wednesday
Thursday
Friday

Sep 18

showtimes coming soon

Sep 19

showtimes coming soon

Sep 20

showtimes coming soon

Sep 21

showtimes coming soon

Sep 22

showtimes coming soon

Sep 23

showtimes coming soon

Sep 24

showtimes coming soon
Saturday
Sunday
Monday
Tuesday
Wednesday
Thursday
Friday

Sep 25

showtimes coming soon

Sep 26

showtimes coming soon

Sep 27

showtimes coming soon

Sep 28

showtimes coming soon

Sep 29

showtimes coming soon

Sep 30

showtimes coming soon

Oct 1

showtimes coming soon
Saturday
Sunday
Monday
Tuesday
Wednesday
Thursday
Friday

Oct 2

showtimes coming soon

Oct 3

showtimes coming soon

Oct 4

showtimes coming soon

Oct 5

showtimes coming soon

Oct 6

showtimes coming soon

Oct 7

showtimes coming soon

Oct 8

showtimes coming soon
Saturday
Sunday
Monday
Tuesday
Wednesday
Thursday
Friday

Oct 9

showtimes coming soon

Oct 10

showtimes coming soon

Oct 11

showtimes coming soon

Oct 12

showtimes coming soon

Oct 13

showtimes coming soon

Oct 14

showtimes coming soon

Oct 15

showtimes coming soon
Saturday
Sunday
Monday
Tuesday
Wednesday
Thursday
Friday

Sep 18

showtimes coming soon

Sep 19

showtimes coming soon

Sep 20

showtimes coming soon

Sep 21

showtimes coming soon

Sep 22

showtimes coming soon

Sep 23

showtimes coming soon

Sep 24

showtimes coming soon
Saturday
Sunday
Monday
Tuesday
Wednesday
Thursday
Friday

Sep 25

showtimes coming soon

Sep 26

showtimes coming soon

Sep 27

showtimes coming soon

Sep 28

showtimes coming soon

Sep 29

showtimes coming soon

Sep 30

showtimes coming soon

Oct 1

showtimes coming soon
Saturday
Sunday
Monday
Tuesday
Wednesday
Thursday
Friday

Oct 2

showtimes coming soon

Oct 3

showtimes coming soon

Oct 4

showtimes coming soon

Oct 5

showtimes coming soon

Oct 6

showtimes coming soon

Oct 7

showtimes coming soon

Oct 8

showtimes coming soon
Saturday
Sunday
Monday
Tuesday
Wednesday
Thursday
Friday

Oct 9

showtimes coming soon

Oct 10

showtimes coming soon

Oct 11

showtimes coming soon

Oct 12

showtimes coming soon

Oct 13

showtimes coming soon

Oct 14

showtimes coming soon

Oct 15

showtimes coming soon