STEM in the Community: BE WiSE
Image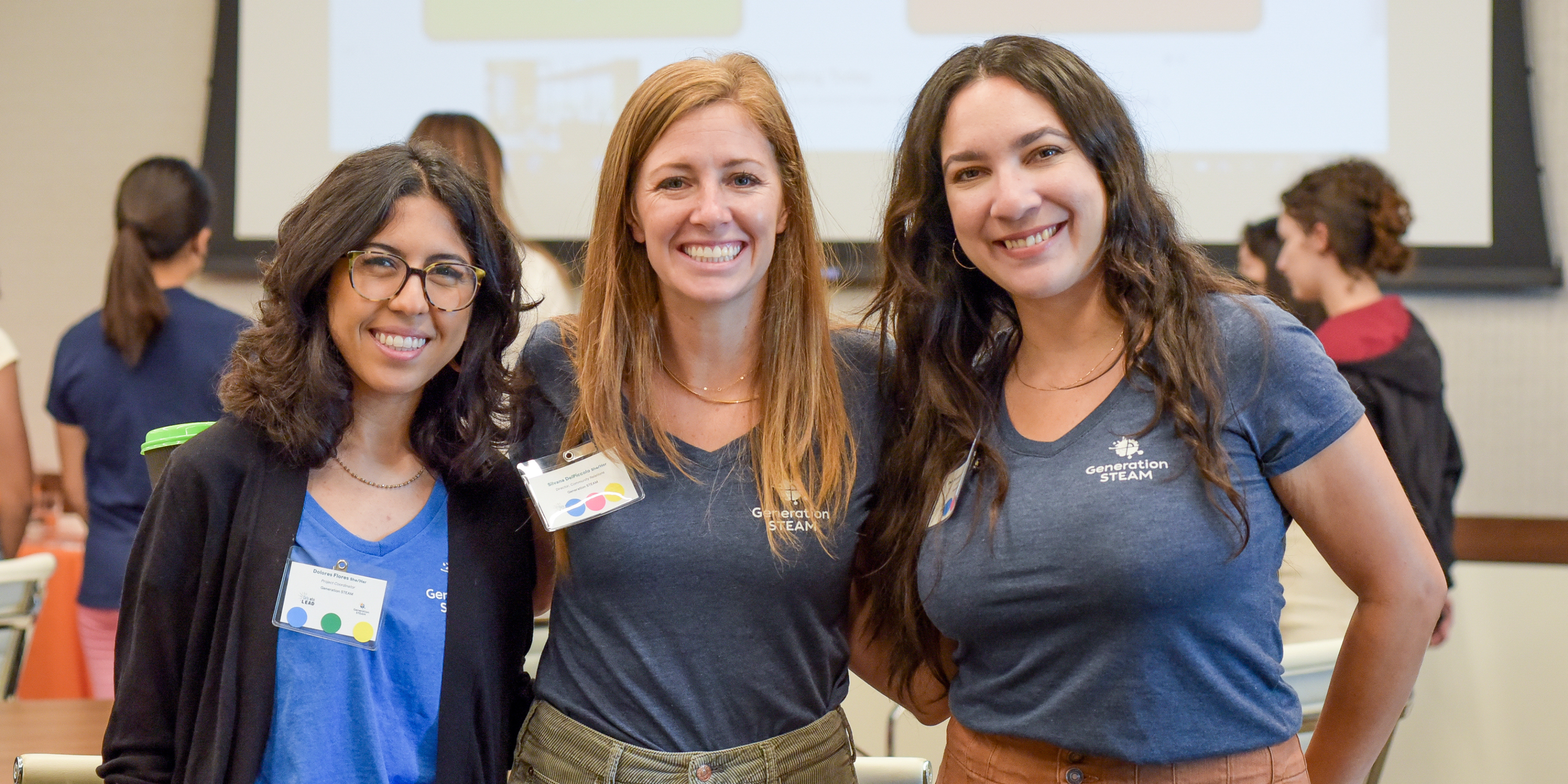 Applications are now closed
The Fleet believes that everyone should be connected to the power of science; in fact, it's our mission. Better Education for Women in Science and Engineering (BE WiSE) is just one community program that brings together female and female-identifying students in grades 7–12 with inspiring STEM professionals from top companies and institutions in San Diego County.
And it's BE WiSE application time, so if you know any seventh or eighth graders who are even just slightly curious about STEM, encourage them to apply. Why? Because BE WiSE is not just an activity; it's a path, guided by STEM professionals who know how to navigate the often-complex world of STEM careers.
BE WiSE facilitates events that spark interest and build knowledge in STEM for these students. But just as important are the strong connections that everyone involved with BE WiSE creates and sustains. The program has maintained contact with more than 500 BE WiSE alumnae since the program began in 2008.
These connections are more than a good word or a nudge in the right direction. They help students find their place, build confidence and become core members of a community that celebrates and elevates STEM. Megan Werland, a BE WiSE parent, notes that her daughter Lila has learned a lot through the exposure, but perhaps most impactful has been that she has "met real people who have a passion for what they do and find joy in their work." She continues that Lila has expanded her understanding of what STEM encompasses—it's not just for engineers and doctors—and is considering majoring in Earth sciences at college.
The vast network of BE WiSE alumnae, mentors and role models also help the younger BE WiSE cohorts develop can-do attitudes. "BE WiSE granted me the permission to remain confident in myself through all adversities, especially in the science field. The tenacious, yet compassionate, females leading the workshops provided incredible examples and endless knowledge of their fields," says BE WiSE alumna Kamden Maas. She now holds a bachelor of science degree in biotechnology and a master's degree in business administration, which she believes will help her achieve her goal of eventually owning her own biotech firm.
Echoing those sentiments is Clarissa Jacobo Hernandez, who credits BE WiSE with helping her understand that she belongs in STEM. "Although I had always had a strong admiration for scientists and engineers because of their vast knowledge and innovation, I couldn't imagine myself in their position until I became a part of BE WiSE. I had always thought STEM was a male-dominated field that made no room for girls like me." But a seventh grade teacher encouraged Clarissa to apply for BE WiSE and now she remains a part of this "incredibly strong-knit community" as she completes her bachelor's degree in bioengineering at the University of California, Berkeley.
Encouragement is the key. Take a moment and support a female or female-identifying seventh or eighth-grader in your life by helping them get involved with BE WiSE. Applicants need to write a 500-word essay and submit just one recommendation from a teacher or mentor.
Now is the perfect time, too, according to Colette Rossow, who joined the 2021 BE WiSE cohort. As a middle-schooler, she was often told to wait until high school or college to explore her STEM aspirations, she says. But BE WiSE let her see her potential. "I am not only able to learn more about science with other middle and high-schoolers, but I also get to hear from scientists who have gone through similar experiences when they were younger and were able to continue and make positive changes in the world. Hearing those speakers makes me even more excited for the positive changes I can make."
The BE WiSE application deadline is February 12.